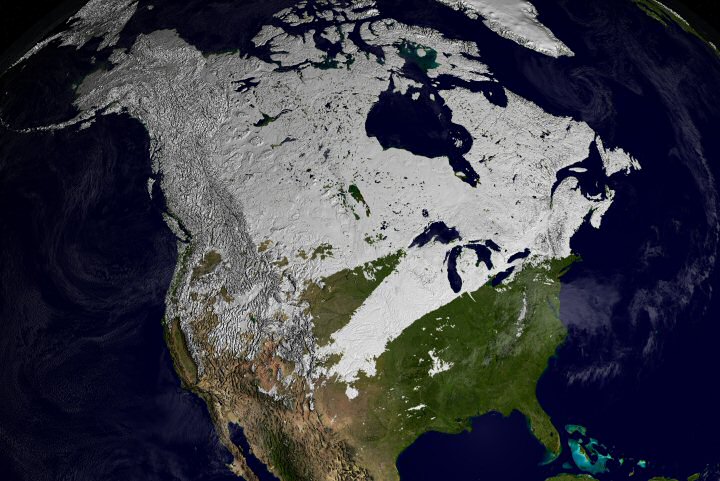 View this page as a printable PDF here:
Bullet-Point Summary:
Average North American snowpack extent is virtually unchanged in recent years compared to the late 1960s, when satellite measurements began.
After a short-term decline in the late 1980s, North American snowpack has been on an upward trend since the late 1980s.
Average snowpack has increased throughout the Northern Hemisphere in the fall and winter months.
A modest decline in Eurasian snowpack has occurred, but that has affected North America little if at all.
Short Summary: Satellites have been measuring snow cover since 1966. The lines in the chart in Figure 1, below, represent snow cover anomaly, which is the departure from a defined reference point. The blue dots are North America snow cover, which show almost no trend since 1966, and a rising trend since the late 1980s. The overall Northern Hemisphere trend looks worse than the North America trend because of Eurasian trends (which nevertheless show no decline since the late 1980s).
Snowpack throughout the Northern Hemisphere have increased in the fall and winter, as shown below in Figures 2 and 3.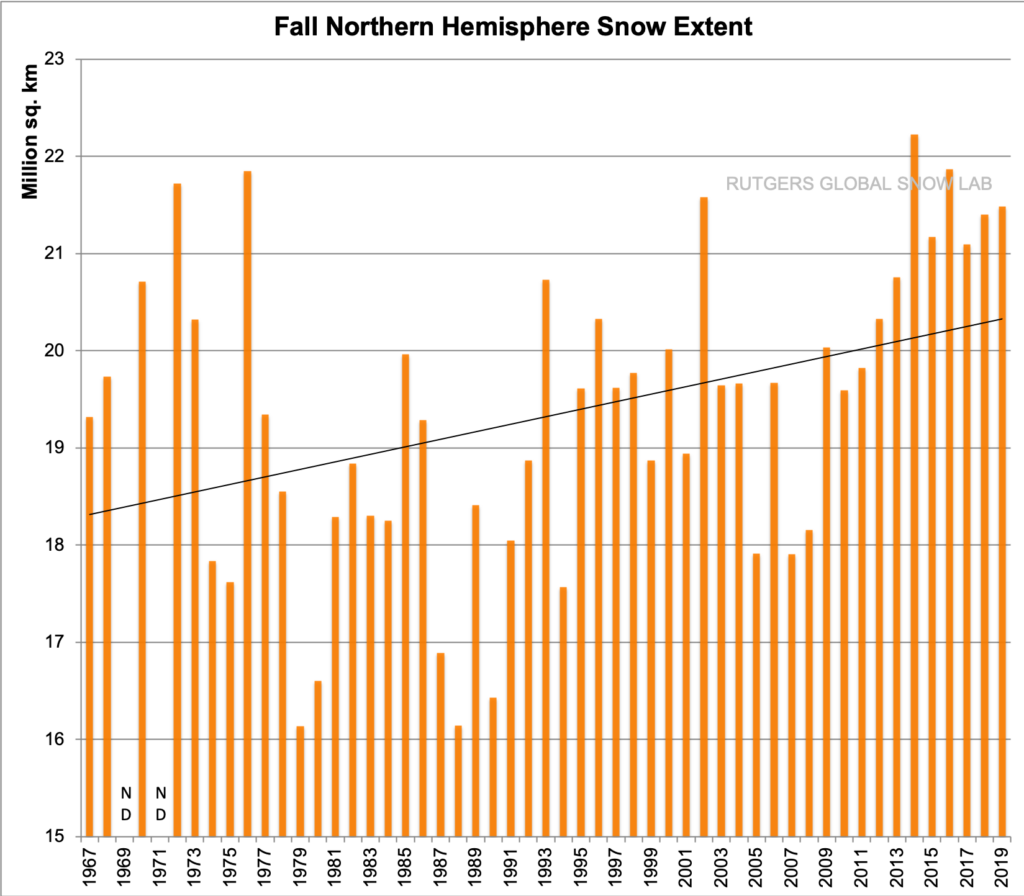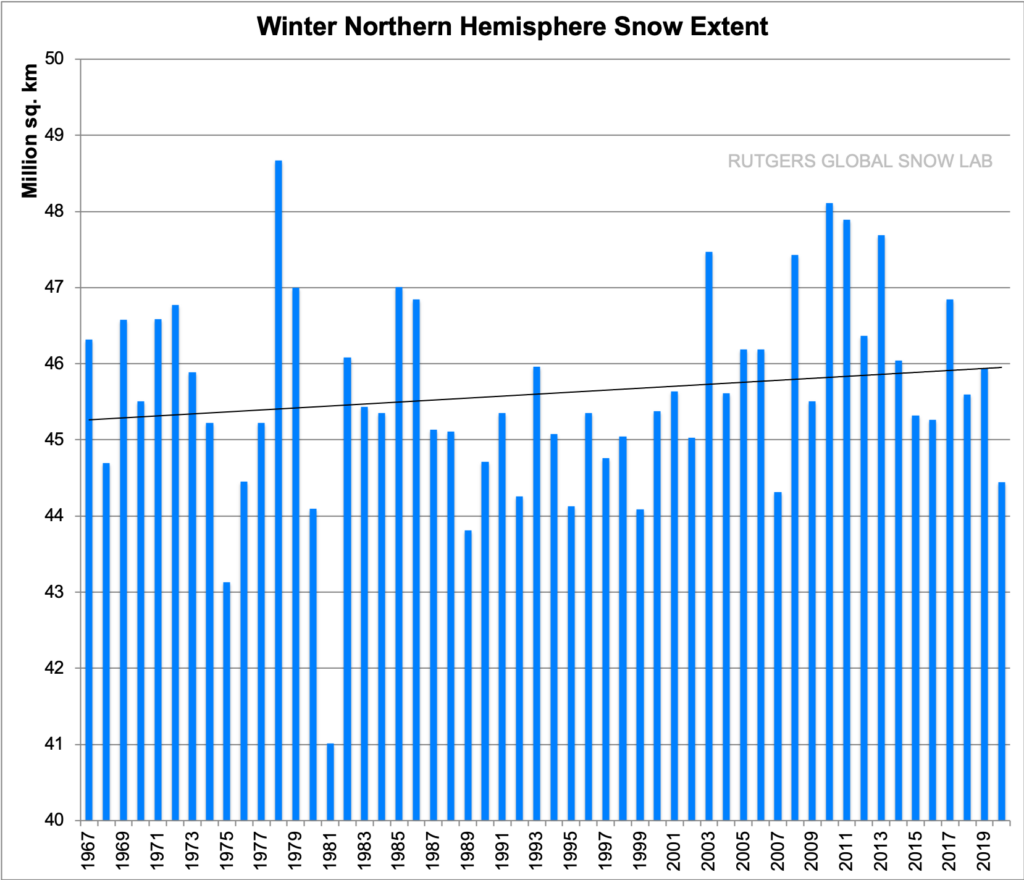 ---
Climate At A Glance is a Project of The Heartland Institute
© Copyright – The Heartland Institute think@heartland.org